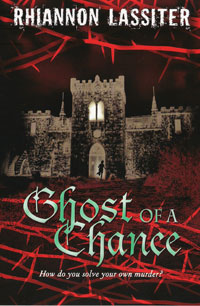 Today is Ghost of a Chance day: my new book has been published. (Officially now, Amazon jumped the gun a bit.)
The wonderful, talented Sara Wallcraft has designed special friezes for my Ghost of a Chance webpage, one of the Chance house, one of some beautiful peacocks. Do make sure to check it out.
You can also find a sample chapter of the book. Hopefully once you've read it, you'll be inspired to rush out and immediately buy a copy.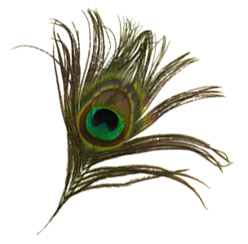 But for one lucky person there could be a free copy heading your way. To celebrate, I'm announcing a competition to win a signed copy of the book. For your chance to win, comment on my blog with your answer to the question "What's the best way to solve a murder?" Winners will be announced tomorrow at 9am GMT, to give everyone time to take part. (Make sure to comment on the blog itself, not on the Facebook syndicated version.) If you've already ordered a copy, why not have a go anyway and win a copy for a friend or family member?
Happy Ghost of a Chance day to me and to all of you!
Edited to add: Ghost of a Chance is already Book of the Week at new crime blog Crime Central!
Competition entrants, please make sure to check back tomorrow to see if you're the winner because I will need to get your street address from you to send you your prize!