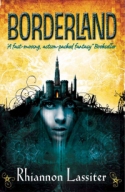 I have written three Rights of Passage novels: Borderland (2002), Outland (2003) and Shadowland (2005). It is now 2012 and I haven't completed the quintet.
There are many reasons for series fiction to remain incomplete.
Sometimes the author has an open ended series (e.g. Discworld or The Culture) in which case it's not so much incomplete as each book can stand alone. This is not true of the Rights of Passage series although ironically it is true of the Hex/Void trilogy which has since been bound up as a single volume. Right of Passage was my first and only attempt at writing a series with cliff-hangers. Perhaps this is why its sales were disappointing? Either way I haven't embarked on another series since.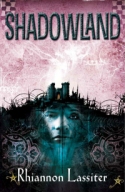 Perhaps the author has other projects on the go. George R R Martin and his fan base fell out with each other over the fans demands for more Ice and Fire novels and their criticism of Martin for working on anything else. On the one hand I completely appreciate (and share) their frustration, on the other hand writing cannot be produced on command.
Perhaps the author can't afford to write it. You need funding to write professionally. Each of my Rights of Passage novels was funded via an advance on royalties from the publishing company and they can't afford to fund future books if the sales of the first three don't merit it. These are lean times for publishing and unfortunately the audience isn't always there for every book. But without someone paying me to do it, I cannot afford to write. I put aside time for my writing and rely on other work for a regular income stream. This means that for me to invest time in writing I need to know the work is viable: in that there is an audience and a market for it. This is the same, but writ large for publishers.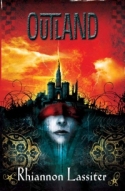 Perhaps the author doesn't know how to finish the books. After a gap of seven years this is entirely a possibility for me but it's not been tested. I had a plan for how to finish these books and I remember a lot of it and I even have notes towards them. But with each year that passes it becomes less likely that I will complete the series if only because my writing evolves and I might be danger of pastiching my own style in returning to an earlier one. These are the risks of series fiction and why I now concentrate on novels which don't depend on sequels.
The quintet that isn't consists of three published titles: Borderland, Shadowland and Outland. Two books remain unwritten: Heartland and Lands End.
Is indie publishing the way to get these books into reality?