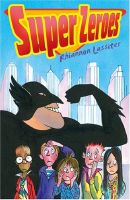 Psychologist Sharon Lamb's address to the 118th Annual Convention of the American Psychological Association was heavily syndicated across the internet last week. The essential details are here: Today's superheroes send wrong image to boys, say researchers.
"There is a big difference in the movie superhero of today and the comic book superhero of yesterday… Today's superhero is too much like an action hero who participates in non-stop violence; he's aggressive, sarcastic and rarely speaks to the virtue of doing good for humanity. When not in superhero costume, these men, like Ironman, exploit women, flaunt bling and convey their manhood with high-powered guns."
"In today's media, superheroes and slackers are the only two options boys have… Boys are told, if you can't be a superhero, you can always be a slacker. Slackers are funny, but slackers are not what boys should strive to be; slackers don't like school and they shirk responsibility. We wonder if the messages boys get about saving face through glorified slacking could be affecting their performance in school."
The story has turned up on parenting websites, geek websites and all over the mainstream media. The Guardian kids page ran a competition inviting children to invent a new superhero or draw the Guardian's own suggested creation JournoGirl. All this publicity is great for Lamb who had a book out last year Packaging Boyhood: Saving Our Sons from Superheroes, Slackers, and Other Media Stereotypes. The subject is probably more interesting in book form because right now, reading the various articles, the speech and the reports of it don't really tell me anything I didn't know.
The news that superheroes can be negative role-models is a revelation on the same level as The Woodland Excretory Preferences of Bears and Benedict XVI: Roman Catholic. My eyebrows are raised a little idea that these negative behaviours of modern movie action heroes is in contrast to the more 'positive' images presented by older comics superheroes. Exploitation of women and non-stop violence is not a new development in superheroes, nor is it only boys who are affected by the popular image of heroism. (And I think the Guardian could have tried a little harder when offering us JournoGirl as an example of modern superhero.)
For those who don't know me well, I should add that I like superheroes. I read comics and graphic novels, I like a good action movie. But my favourite superhero stories have always been those with a more thoughtful and ambiguous consideration of good and evil. Anyone who hasn't read Alan Moore's Watchmen should track down a copy, then follow it up with Alex Ross and Mark Waid's Kingdom Come. My personal favourite superhero is the Batman because he doesn't make any claims that what he is doing is right – but to him it's just better than not doing anything. (Unfortunately Batman is not the most feminist-friendly of superheroes – but he's better than many.)
Most superheroes are honestly not great role models. Even superman himself is hardly that. For a start he's not human so living up to his achievements is impossible. He has the strength to stop fights which is good – but he doesn't model alternatives to violence, he's just better than everyone else at it.
But who *is* a good role model? Whenever someone or something is described as a bad role model I always wonder who the good ones are supposed to be. Celebrities? Pop singers? Sportspeople? Politicians?. Fictional characters at least have the advantage (or disadvantage?) of being free from the foibles of ordinary humans – but their own foibles are appropriately supersized. You don't want to be around superman when he's been shooting up the red kryptonite!
If you ask a group of adults who counts as a good role model you'll be offered a list of Noble Peace Prize winners, a scattering teachers and mentors and a lot of "ums" and "errs". Children themselves might come up with a longer list – perhaps we should ask them?
[Rhiannon's books for junior readers Super Zeroes and Super Zeroes on Planet X are available from all good booksellers.]