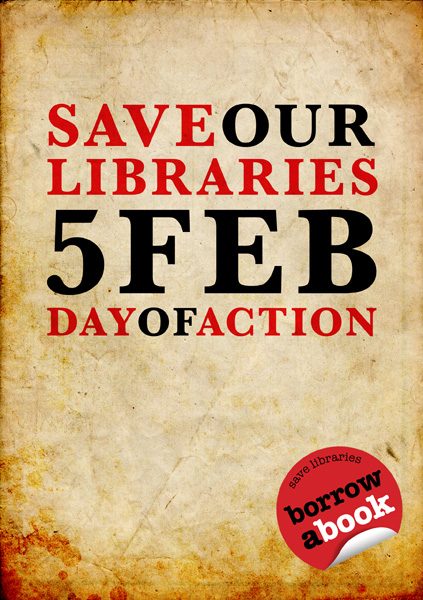 Public libraries all over the UK have been threatened with closure. Some have closed already, other closures have been announced, still more are in danger of being closed. Almost 400 libraries nationwide are already threatened with closure, and the total could reach an estimated 800. Instead of considering libraries an essential public service, the Conservative government wants to axe them under the assumption that volunteers will step in and run them instead. (This same argument has been applied to other public services; where the government thinks all these volunteers will come from during a recession, I don't know.)
This map will tell you which libraries are threatened. It's a sad map. This map tells you what events are happening at your local library on Saturday, protests and author readings to support libraries. It is an encouraging map but still not a happy one. Also look out for the #savelibraries hashtag on Twitter, which has been seeing a lot of action. And read Philip Pullman's speech about why the library cuts are a false economy.
"Libraries have an enviable network of estate and expertise and a tribe of incredibly diverse and passionate customers; 325 million visits were made to libraries last year and an additional 113 million visits online," commented Libraries Minister Ed Vaizey last year before falling silent and allowing the juggernaut of Conservative cuts to roll over UK libraries.
Gloria De Piero, the shadow minister for media and culture, has been speaking up for libraries: "Libraries provide a particularly crucial service to mums with toddlers, pensioners and the one in five people who do not have the internet at home and need their local library to look for jobs… Almost 80% of 11- to 15-year-olds visit a library and children's borrowing continues to increase year on year. For many areas of the country there are tremendous success stories as library visits increase during the recession."
This is not the first time we've been called upon to save libraries. Back in the 1990s I was a junior member of my local library campaign. You can read a fictionalised version of some of our experiences in my mother's book Special Powers in which the character of Emily Grey is based loosely on me and my friend Sara.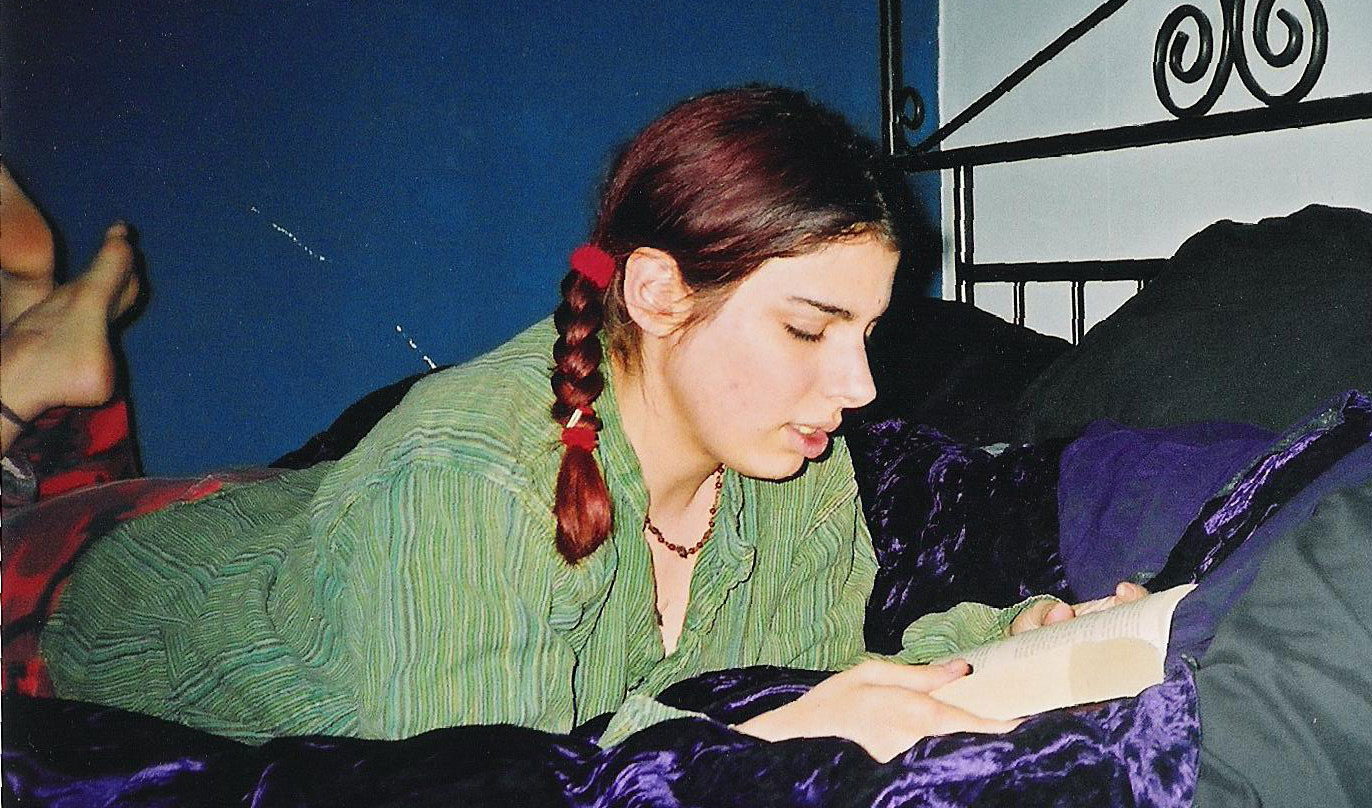 Libraries will always be important to me. Between the ages of 11 and 15 I was miserable at school. A series of substitute teachers, bad teaching and uncaring school management meant I wasn't learning anything and was being lazily bullied by a group of students with nothing better to do. But bullies very rarely follow you into libraries. I took refuge in my school library at first and then later in my local library. When I eventually got into trouble for persistent truanting, the trouble wasn't as bad as it might have been because while I wanted to escape, the place I escaped to was a safe and supportive one. (The librarians twigged that no child has a school project that lasts from 9-4 for weeks and weeks.)
In my life as a professional writer I have twice been asked to open school libraries: the Fryer Library at Leighton Park school in Reading and the library at my own school (the one I moved to at 15 after the terrible one) of Channing in Highgate. I'm always very happy to open libraries and miserable to think of them closing. If it hadn't been for libraries what would have happened to teenage me? Where would I have hidden from the bullies and found happiness in books? Would I be an author today? Would I have gone to university? (My Head's statement about me referenced the running away to hide in libraries as essential to my character.)
Save libraries. Save them for children, for adults, for the elderly. For job hunters, for the disabled, for the homeless. Save them for yourselves and for your future. We need these arks of words. We will miss them terribly if they are taken away.