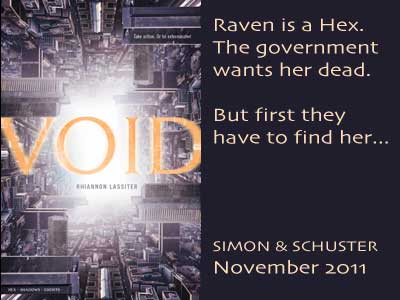 The Hexes are back! VOID, the bindup edition of all three Hex books was published in the US by Simon & Schuster in November 2011.
You can buy VOID from Amazon.com for just $9.99 (the equivalent of £6.40). If you buy a copy please take the time to leave a review on the Amazon.com review page.
It's an omnibus of all three Hex titles with a brand new dedication. If you sailed on the SS RHI you'll want a copy of VOID. There's one small textual change – an interesting one – which I'll write more about later.
And there's film interest. So now's the time to boost the signal and help the books find their new audience.
Read more about VOID on its book page on my website. Or visit the Hex trilogy page for extra content including downloads, game characters and videos.