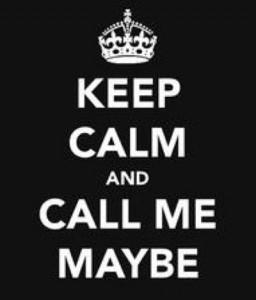 Carly Rae Jepsen just reached number 1 on the charts with Call me Maybe. The song's success is the result of a viral internet meme.
Over the last few weeks the song lyrics have appeared on business cards, advice animal macros (intersecting with other memes along the way), lip-dubbed by Obama (not really by Obama), sung by Colin Powell (yes, really by Powell), and the video was covered by a Corgi.
That's apart from Justin Bieber, Katy Perry and other celebs who have contributed to the viral plague of maybe faster than a zombie apocalypse.
The spread has been so impressive that I wonder if a PR company is toasting each other with champagne today. Either that or Carly Rae Jepsen owes the internet a beer.