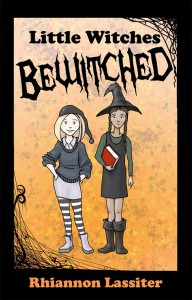 This Halloween, I'm offering the eBook of my junior title Little Witches for only 99p, reduced from £5.67.
The offer is open from Saturday, October 27, 2018, 8:00 AM GMT to Saturday, November 3, 2018, 12:00 AM GMT.
You can read a sample chapter first and find out more about the book on its webpage. Read what others said about it including Frances Hardinge, Ann Giles, Imogen Russell Williams and KM Lockwood.
To buy the eBook from Amazon just click here. But wait until the offer opens!
You can also buy the print version but due to publication costs this isn't included in the offer. Buy it here for £5.65.